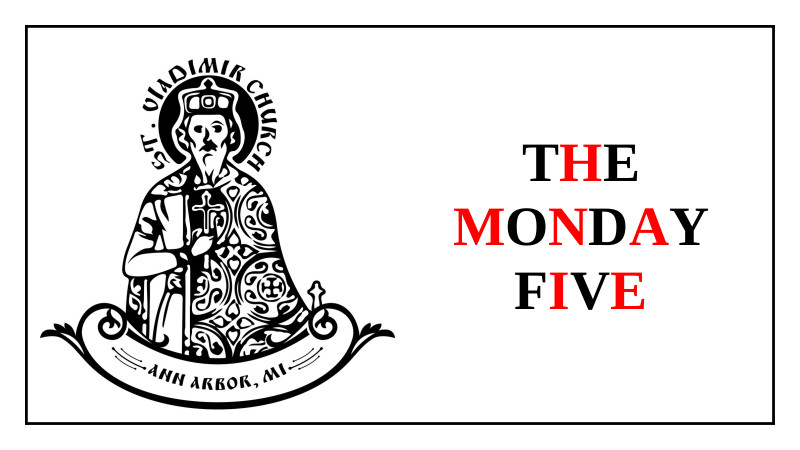 FIVE LINES FOR EVERY ST. VLADIMIRIAN TO READ FOR THIS WEEK!
ONE:
Time to Register for A2OCA!
For STV members: 50% Tuition Discount for 2023-24!
DEADLINE: May 30!
Ask a Question: info@a2oca.org!
TWO:
FULL TIME Preschool & Junior Kindergarten at A2OCA starting September 2023!
Cost for general public: $750/month. For STV families: $500/month. BUT – we need to know you are interested NOW. Please email Irene to confirm your participation and with questions: imelabiotis@a2oca.org
THREE:
Pentecost is THIS WEEKEND
– One of the Twelve Great Feasts – DO NOT MISS!
FOUR: Almost Everyone will be at Pentecost on June 4 – Stay for our
HUGE FUNDRAISER
for
OUR PARISH SCHOOL
~
Make Your Donation Here (if you can't be there 6/4/23)
FIVE:
Help Fr. Colin & Katherine Prepare their House to Sell (work days coming up soon):
734-890-8236 ~ priestcolinbower@stvladimiraami.org
BONUS: Time to Register for Vacation Bible School!See you soon at STV!Fr. Gregory