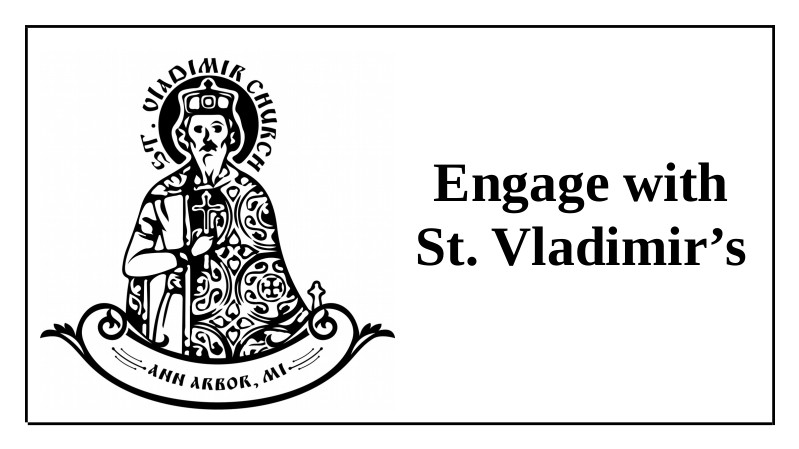 We give you lots of ways to engage with St. Vladimir's. Please take advantage of these opportunities – we do this for our parish family so that no matter your situation you can participate in parish life!
Divine Services: find our full schedule of services hereHome Visits: Fr. Gregory is happy to visit you at home!Parish Ministries: Join us to put your faith in action!Audio Stream: All Divine Services"Sunday Reading": Weekly Parish Bulletin"The Good News": Weekly Parish Bulletin for use at Divine ServicesParish News: Stay in touch: the latest information from St. Vladimir'sBlogtushka: Parish Blog – A place for St. Vladimir's parishioners to ask questions and get answers. Read. Think. Pray. Question. Repeat.Social Media: All St. Vladimir Social Media Streams
ENGAGE IN PARISH LIFE TO STRENGTHEN YOUR FAITH!