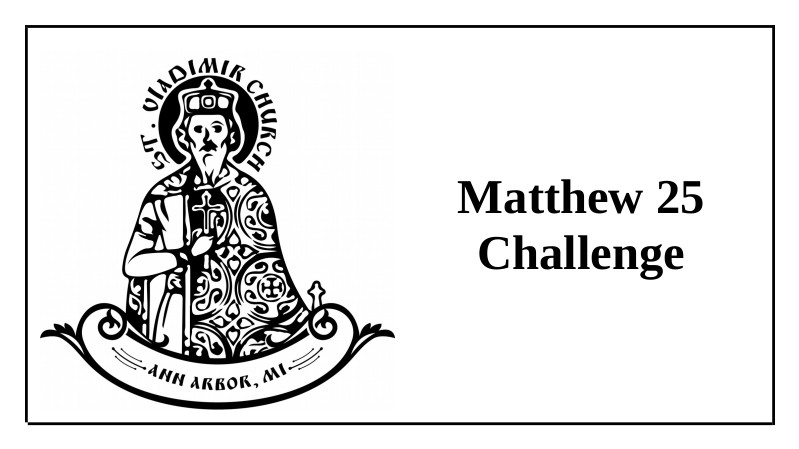 "Whoso stoppeth his ears at the cry of the poor, he also shall cry himself, but shall not be heard." (Proverbs 21:13)
UPDATE APRIL 2023
UPDATE #2 JANUARY 2023
UPDATE JANUARY 2023
ALL 2022 SYNOPSIS
UPDATE DECEMBER 2022
UPDATE #2 NOVEMBER 2022
UPDATE NOVEMBER 2022
UPDATE OCTOBER 2022
Bill Edwards Presentation to St. Vladimir Church May 8, 2022 - VIDEO
Bill Edwards Presentation to St. Vladimir Church May 8, 2022 - SLIDE SHOW
A group of St. Vladimirís parishioners, working with our partners, is making a concerted effort to fulfill
the words of the Savior found in Matthew 25
regarding our service to those in need.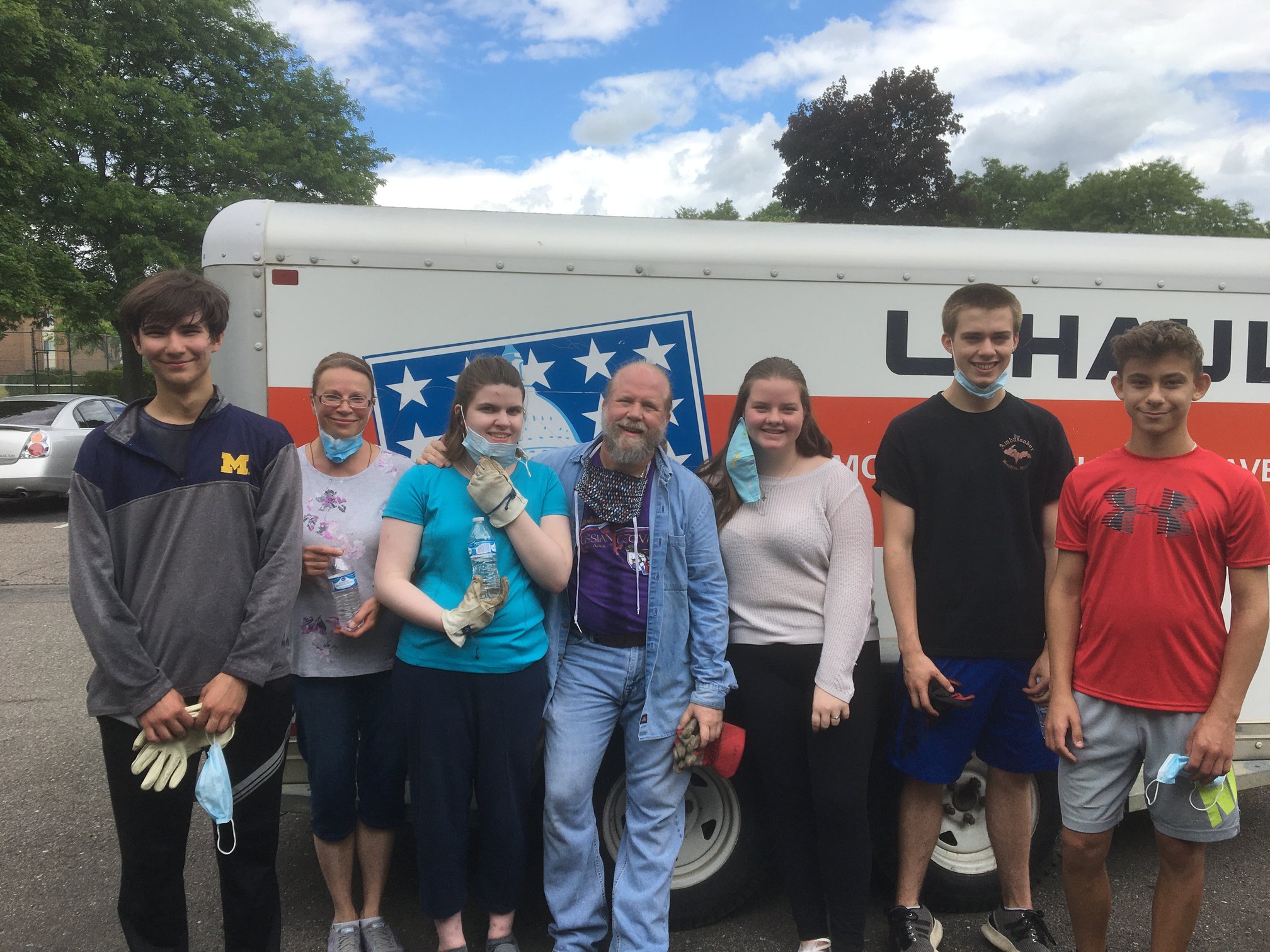 As a parish we feed people, we clothe people, we provide housing for people, we provide transportation for people, and more! If you would like to participate in these efforts using your time and talent, or if you would like to support these efforts with treasure, please contact Fr. Gregory, Bill Edwards (
To the Rescue
), Addie Lanterman (Alpha House), Dmitri Mihailov (Food Gatherers), Thaddeus Harmon (Delonis Center) or email: info@stvladimiraami.org. If you prefer to make a donation on-line you can do that here - just note that this is your intention using the drop down menu:
SUPPORT OUR GOOD WORKS EFFORTS
There is MUCH to do as we work closely with our partners on their many projects in the city, and as we work in our local community here in Washtenaw County. Please join us in making the Lordís Matthew 25 challenge a way of life for our parish family!
There are ZERO administrative cost here - every donation goes to those in need. Small, dedicated groups can do a lot - join us and see!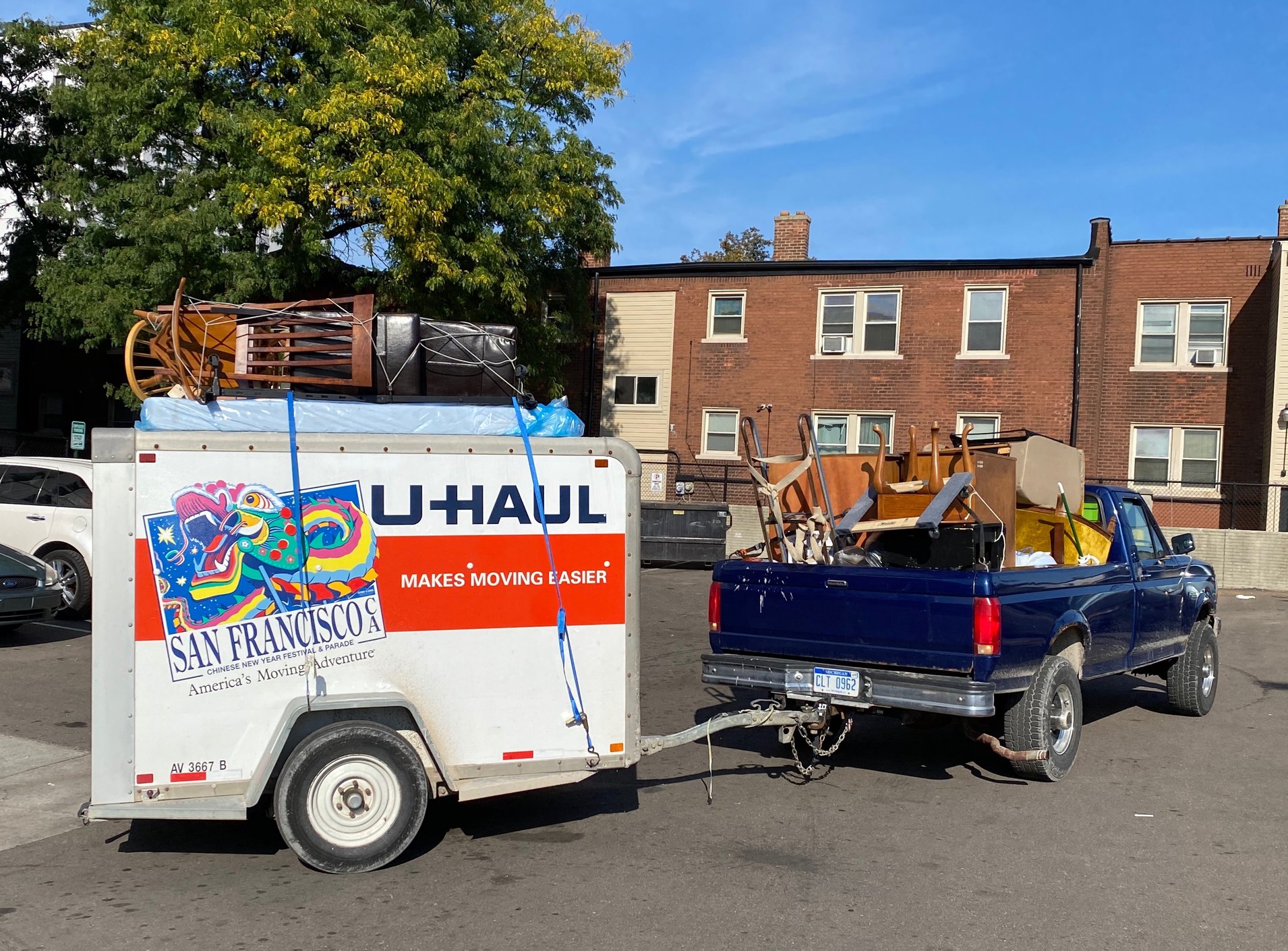 Find more pictures of the work at this link.


Find a reflection on Blogtushka on this topic here.
Please join us - contact Fr. Gregory today!
***OUR PARTNERS***

Alpha House

Delonis Center

Food Gatherers

Holy Trinity Orthodox Church

Sts. Peter & Paul Cathedral

YOU!
Time & Talent: info@stvladimiraami.org
Treasure

These are TODAY'S partners - we invite all people of good will to join us in fulfilling the Lord's Matthew 25 challenge!