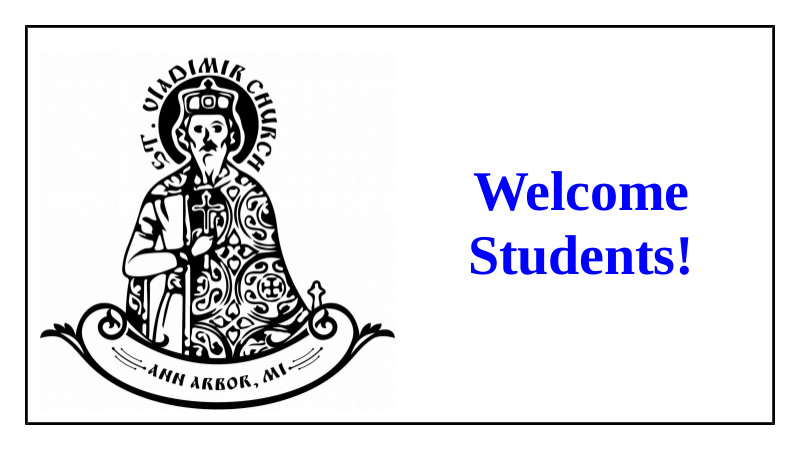 St. Vladimir's warmly welcomes students from the University of Michigan, Eastern Michigan University, and all our local institutions of higher education. Need a ride? Please let us know - we will be happy to pick you up and bring you home:
Email: info@stvladimiraami.org
Phone/SMS: +1-734-475-4590
Telegram
Facebook: @StVladimirOrthodoxChurch
Twitter: @stvladimiraami
Interested in spiritual growth? We have a college age youth group just for that. We meet monthly at Fr. Gregory's for a home-cooked dinner, the opportunity to get to know other Orthodox students, and some spiritual discussion.
Reach out to Fr. Gregory
to learn more.
We realize you might not be here every Sunday. We are good with that! But we do hope you will join us as often as you can! Welcome to St. Vladimir's!