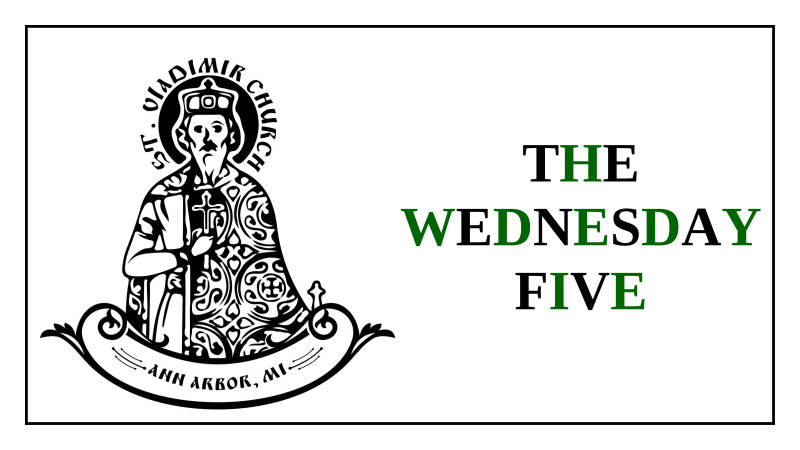 ONLY SENT WHEN IT IS SUPER BUSY AT STV!
ONE: Our Diocesan Assessment (the tithe that we as a parish pay to the Diocese of Chicago & Mid-America) has been raised! Almost all parishes in the diocese have had their assessment raised for the first time in 5 years. We want to share this information with you – and we are happy to do our part. But this is a great opportunity to discuss the tithes that our St. Vladimirians have established!
Join us on Sunday, June 18 for our quarterly Stewardship Education Meeting!
TWO: Fifty of our one hundred and thirty adult members (50/130) have established recurring donations to our parish. That is good! But we need to get that to 130! Read here to
LEARN WHY
! Read here to
LEARN HOW!
THREE: We've got a lot of young family and that is great! And we want to help our young families! This survey is aimed at moms, but dads are welcome to take it too!
TELL US HOW WE AS A PARISH FAMILY CAN HELP YOU!
FOUR: Summer is here! What will you read this summer? Visit our AWESOME kiosk or our
INCREDIBLE LIBRARY
to find your summer spiritual reading!
FIVE: Stories of becoming Orthodox/Choosing STV! A new video series on our
YouTube Channel. You can help by telling your story.
And your story WILL help others become Orthodox Christians! HELP US MAKE THIS HAPPEN! If you'd like to volunteer to be interviewed please email us at info@stvladimiraami.org!
See you soon at STV!
Fr. Gregory