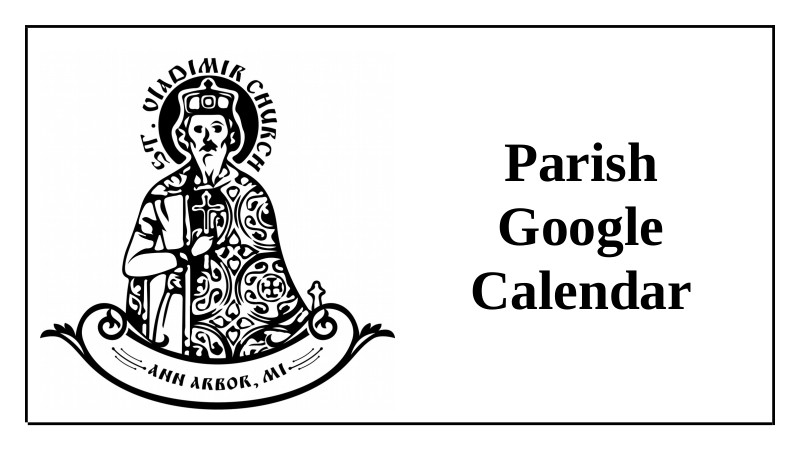 St. Vladimir's Shared Calendar is Available!
See all the services and activities! Here's how (this is for Google – other ICAL supported calendars work too):
1. Open Google Calendar.
2. Next to "Other calendars" on the left, click the down arrow.
3. Select Add by URL.
4. Enter the calendar's address in the field provided:
https://calendar.google.com/calendar/ical/calendar%40stvladimiraami.org/public/basic.ics
5. Click Add Calendar. The calendar will appear on the left side under "Other calendars."
Note: It might take up to 12 hours for changes to show in your Google Calendar.
Please consider adding our shared calendar to your other calendars so you will always know when the Divine Services are scheduled!
If you would like to see the calendar in HTML please visit this link:
https://calendar.google.com/calendar/embed?src=calendar%40stvladimiraami.org&ctz=America/New_York