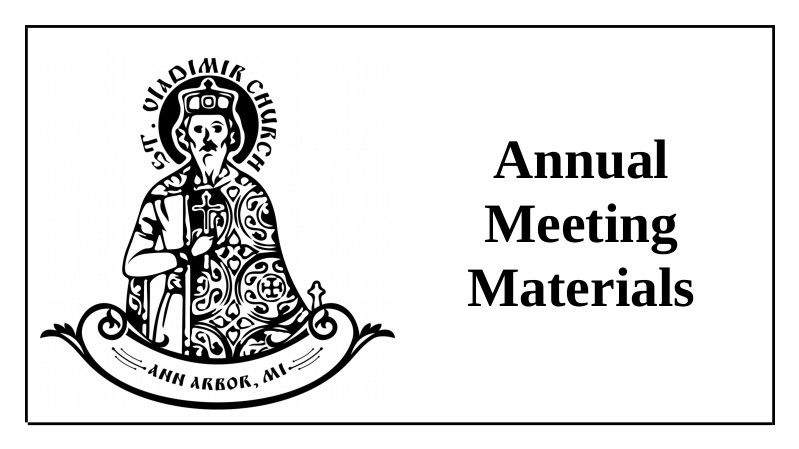 The 2022 parish meeting is set for Sunday, February 19, 2023 during
annual bili dinner
, immediately following the Divine Liturgy that day.
The agenda for the meeting is very full, and we value your time. In this regard, we will not give presentations on the reports below at the annual meeting, but rather, we offer them here so that you can read them in advance. Each report will be assigned 5 minutes for questions and answers. Reports will be posted not later than 12:00 noon on Wednesday, February 15, 2023. If you would like to ask your question in advance,
please do so using this form
. Answers to questions asked in advance will be
posted at this link
.
Annual Meeting Letter & Agenda

Rector's Report
Starosta's Report
Treasurer's Report
Sisterhood Report
Brotherhood Report
Youth Group Report
Church School Report
Membership Report - May Change Slightly before Annual Meeting
Building Team Report
Social Outreach Parish Report