16/12/19, 06:00 PM
Posted by Fr. Gregory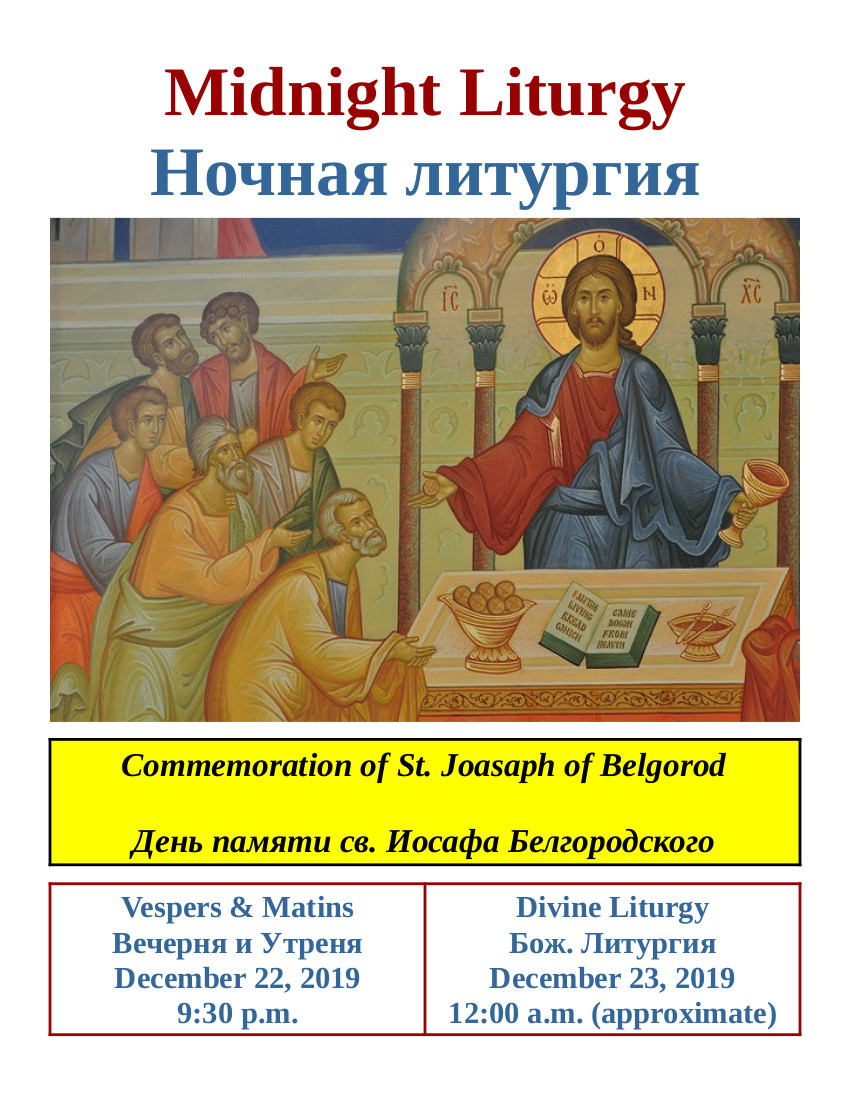 December 23 marks the feast of St. Joasaph of Belgorod. Learn more about him at the links below.
ENGLISH ~ RUSSIAN
All Night Vigil begins at 9:30 p.m. on December 22. Vespers, Matins, Hours, and Divine Liturgy will be served in order with the Divine Liturgy ending at about 1:30 a.m. Please join us as your personal schedule allows!

view entry
( 628 views )