24/7/19, 06:00 PM
Posted by Fr. Gregory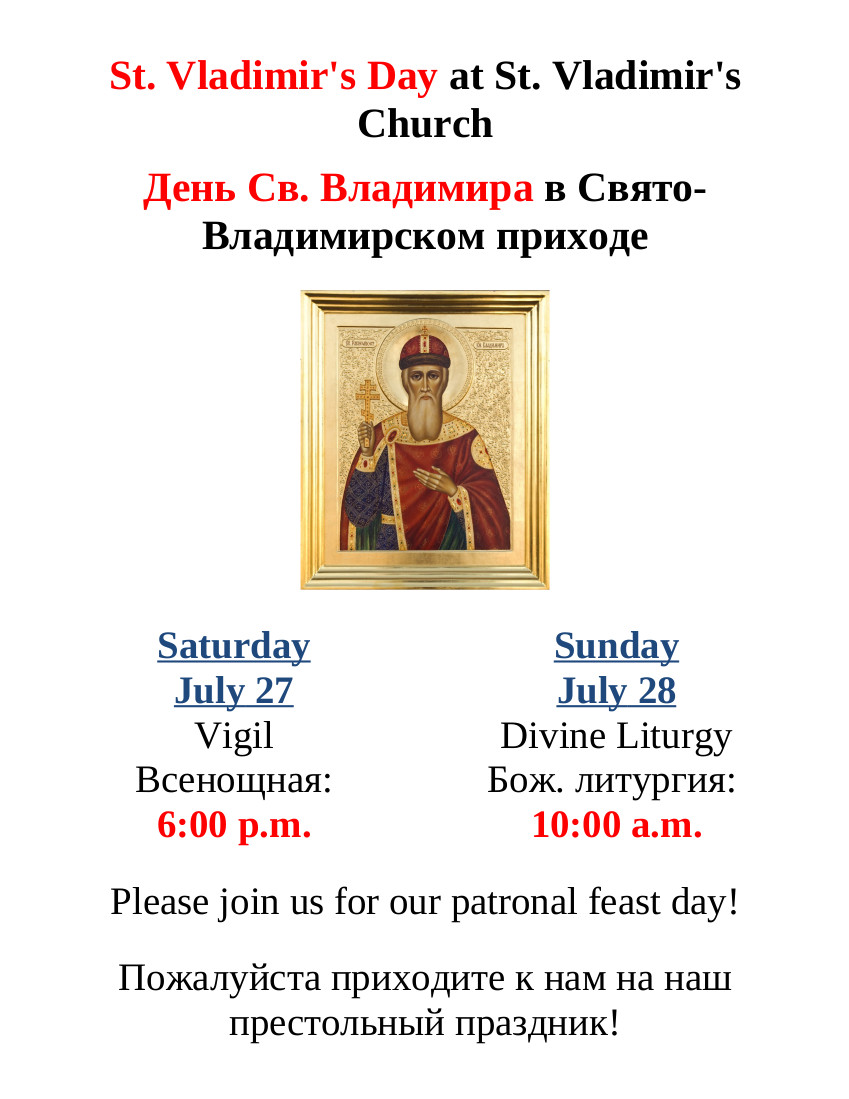 Please mark your schedule for St. Vladimir's Day – the SECOND PASCHA of our parish! Vigil is at 6:00 p.m. on Saturday evening, July 27 with Divine Liturgy at 10:00 a.m. on Sunday, July 28. Yes – St. Vladimir Day is a Sunday this year. Please plan to join us, invite a friend, and celebrate our parish feast day! After the Liturgy: Festal Meal/Parish Picnic in honor of St. Vladimir!
And we'll have a special guest at St. Vladimir's Day too – learn more here:
BRYAN SMITH VISIT FLYER
CLERGYMEN: Liturgical color is RED.

view entry
( 1031 views )