28/6/18, 06:00 AM
Posted by Fr. Gregory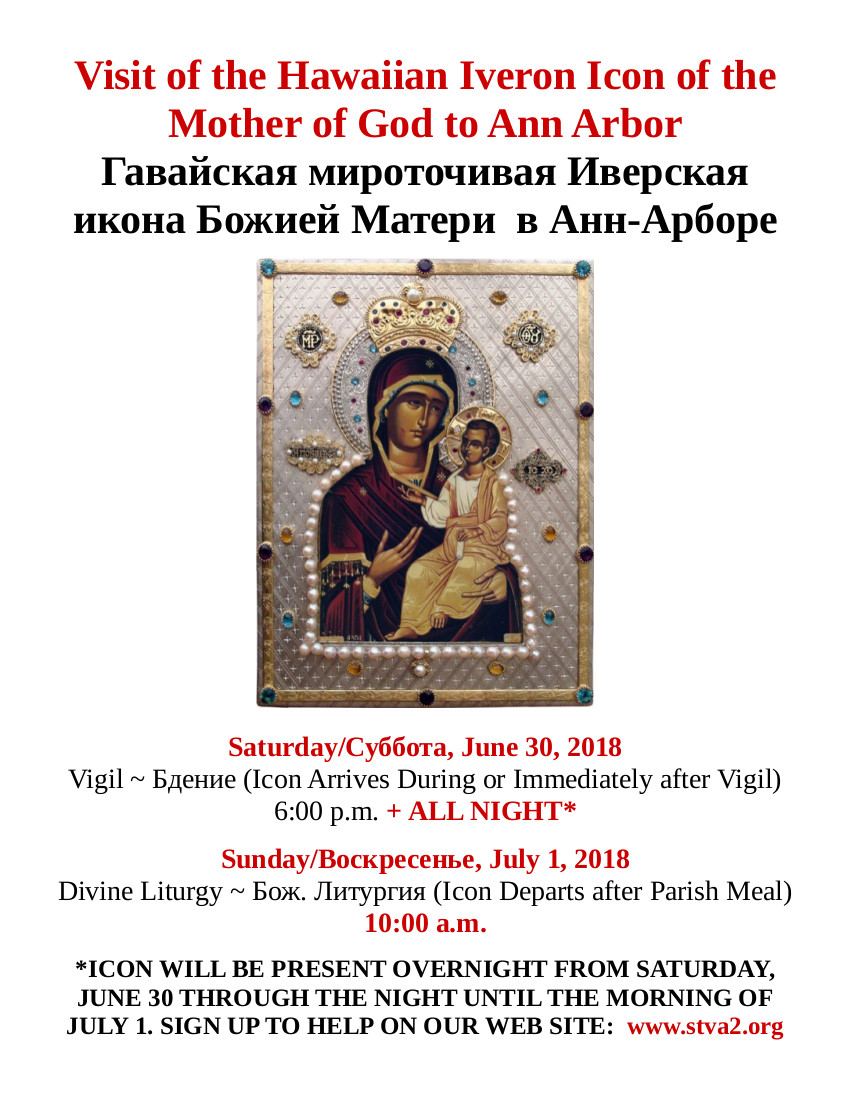 With the blessing of Archbishop Peter the Hawaiian Myrrh-Streaming Icon of the Mother of God will visit St. Vladimirís Saturday June 30 through Sunday July 1.
As has become our usual parish practice, we will hold an all night vigil before the icon at St. Valdimirís. Please sign up here to commit to being at the church at a set time so that the icon will always have at least two people with it:
https://docs.google.com/spreadsheets/d/1iGi_Np3Ubj5oAFyjzom826MtBYFnDW5QDCGLDtLdUSU/edit?usp=sharing
Also Ė we are seeing a host family to house the iconís protector, Reader Nectarios. Please contact Fr. Gregory if you can help in this way. The icon and Reader Nectarios will depart after the Divine Liturgy on Sunday, July 1.
Let us all make a sincere effort to participate in this activity for the glory of God and His Most Pure Mother!
Learn More about the Icon:
https://www.orthodoxhawaii.org/icons.html

view entry
( 1626 views )