14/4/21, 06:00 PM
Posted by Fr. Gregory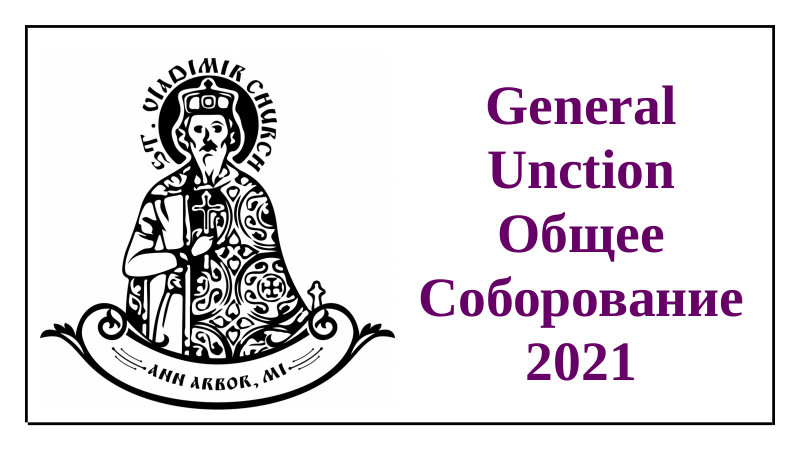 Please plan to join us on Monday, April 19, 2021 for the annual Michigan Deanery General Unction service at St. Vladimir's. The service will be held outside (NEW), unless the weather is contrary, in which case it will be held in the Winter Worship Space with open doors and windows. Our usual pandemic guidelines will be followed, as at all other Divine Services in the Winter Worship Space. Details can be found at the flyer below, which would also be good to share with friends and loved ones:
GENERAL UNCTION FLYER WITH DIRECTIONS
Following the Unction service there will be a short presentation on our parish efforts at meeting the Lord's Matthew 25 Challenge. We welcome support from all those of good will, and hope to spread these efforts to other deanery parishes. Please plan to join us!

view entry
( 480 views )