27/4/19, 06:00 PM
Posted by Fr. Gregory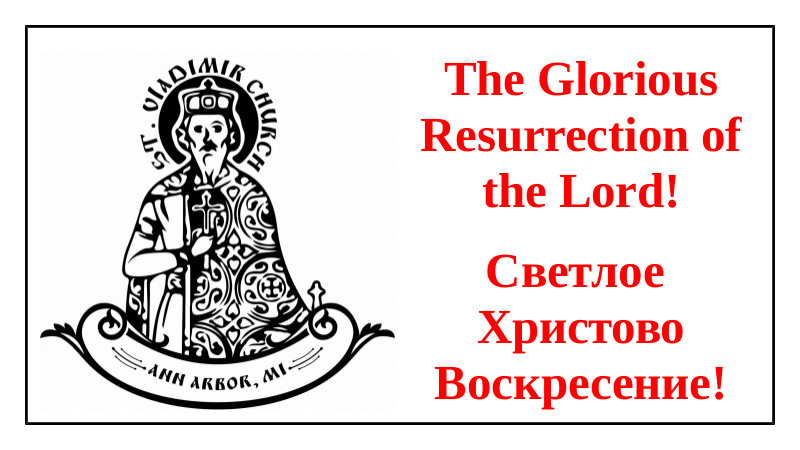 Please join us for our celebration of the Lord's Glorious Resurrection TONIGHT at St. Vladimir's! The schedule of services is:
9:00 p.m. Reading of the Acts of the Apostles
11:15 p.m. Paschal Midnight Office
12:00 a.m. Paschal Procession, Matins and Divine Liturgy
Following the Divine Liturgy: Parish Family Breakfast.
DON'T FORGET: NO LITURGY AT 10:00 A.M. ON PASCHA!
And don't forget our Paschal Vespers and Matins on SUNDAY at 2:00 p.m.!!!

view entry
( 2117 views )