5/4/17, 12:00 PM
Posted by Fr. Gregory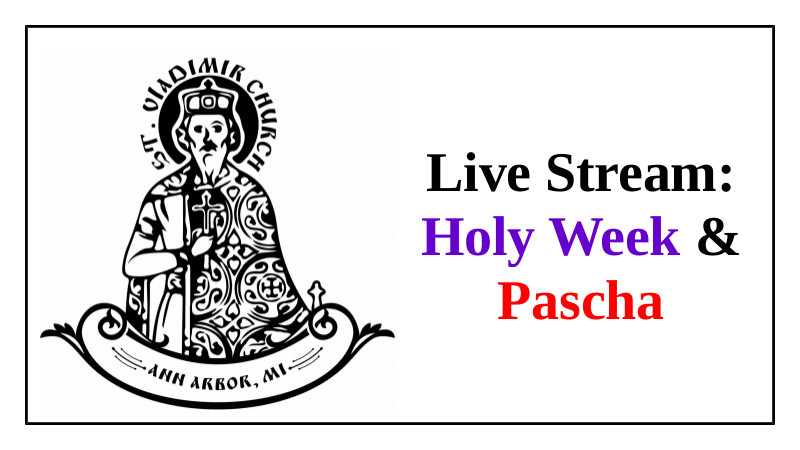 Please join us for the major services of Holy Week on our Live Stream. Please like us on Facebook to be notified of each of the services that we will be streaming live. Visit our Facebook page now:
https://www.facebook.com/StVladimirOrthodoxChurch/
You can plan your listening by visiting our Holy Week schedule here:
http://stvladimiraami.org/flyers/paschaschedule17.pdf
Please join us in person if you can. And if you can't – please join us on the live stream. We strongly recommend that you listen to the live stream in a quiet place, ideally having lit the lamp in your icon corner and turned down the lights a bit. Please worship with us!
Live Stream:
http://www.stvladimiraami.org:8000/liturgy.mp3

view entry
( 734 views )