21/3/19, 06:00 AM
Posted by Fr. Gregory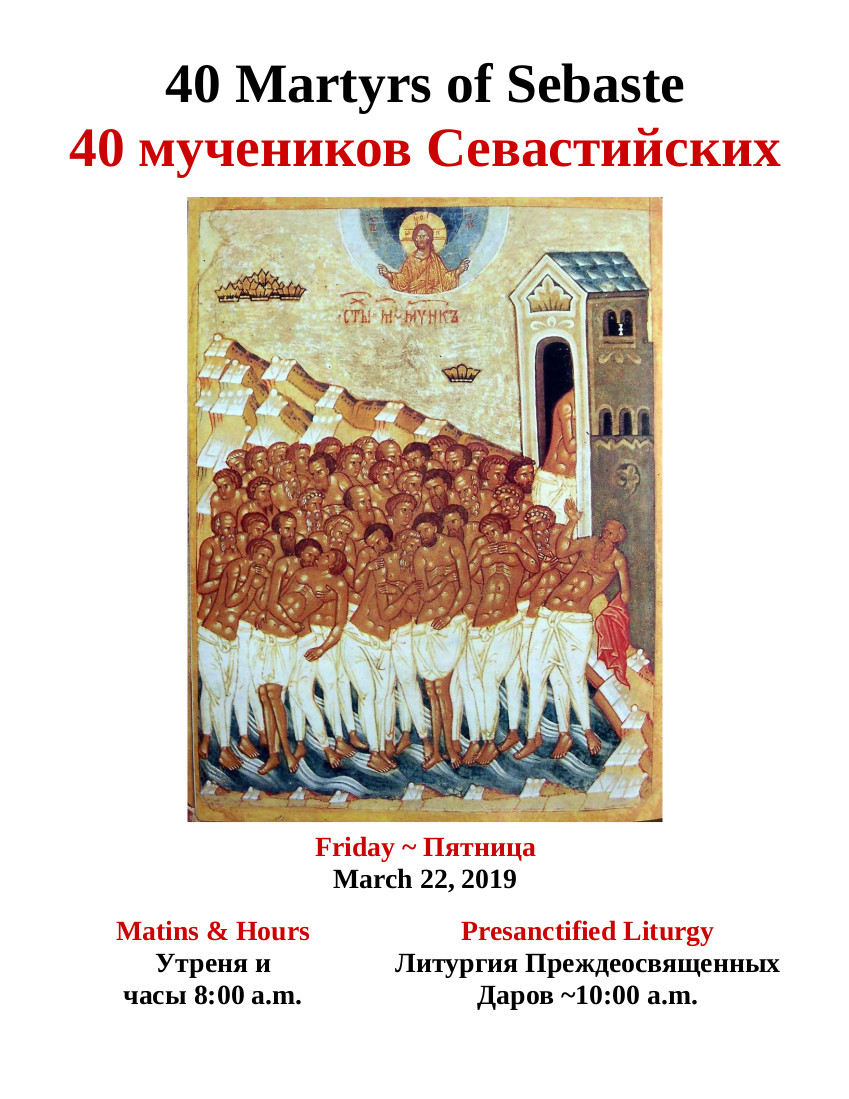 Please note that this Friday is a rather significant feast of the Holy Church. On this day we commemorate the 40 Martyrs of Sebaste. This is a rare feast during Great Lent. You can learn more about the martyrs at the links below.
English:
https://oca.org/saints/lives/2019/03/09/100706-40-holy-martyrs-of-sebaste
Russian:
https://days.pravoslavie.ru/name/6972.html
The flyer for the services at St. Vladimir's is here – please note that Liturgy will start earlier (because a lot of the Great Lenten pieces of the services this day are set aside due to the feast):
http://stvladimiraami.org/flyers/40martyrs2019.pdf
Please join us as your schedule allows!

view entry
( 1241 views )