2/3/18, 06:00 AM
Posted by Fr. Gregory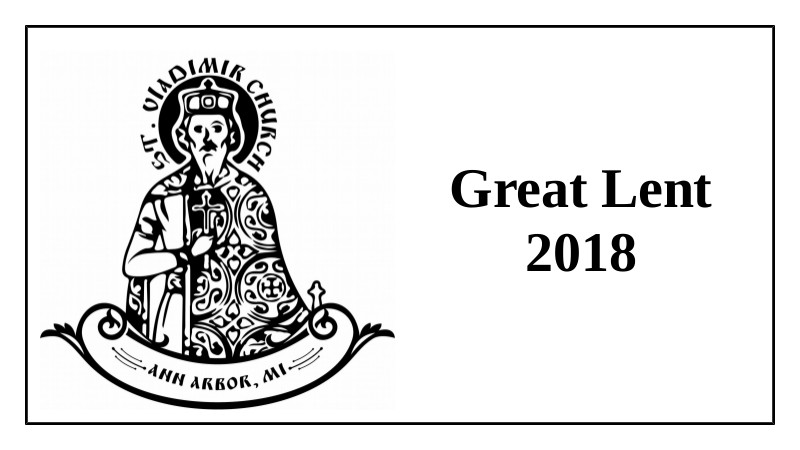 The entire schedule of services and activities for Great Lent at St. Vladimir's is available now at this link:
http://stvladimiraami.org/calendars/greatlent2018.pdf
TAKE TIME NOW – RIGHT NOW – TO PUT THE SERVICES YOU INTEND TO PARTICIPATE IN ON YOUR PERSONAL CALENDAR! If at all possible try to participate in at least one weekday service, in addition to the Saturday Vigil and Sunday Liturgy weekly. It is the WEEKDAY Divine Services of Great Lent that distinguish it from the rest of the year. May the Merciful Lord grant us all a spiritually profitable Great Lent!

view entry
( 1896 views )