17/2/21, 12:00 PM
Posted by Fr. Gregory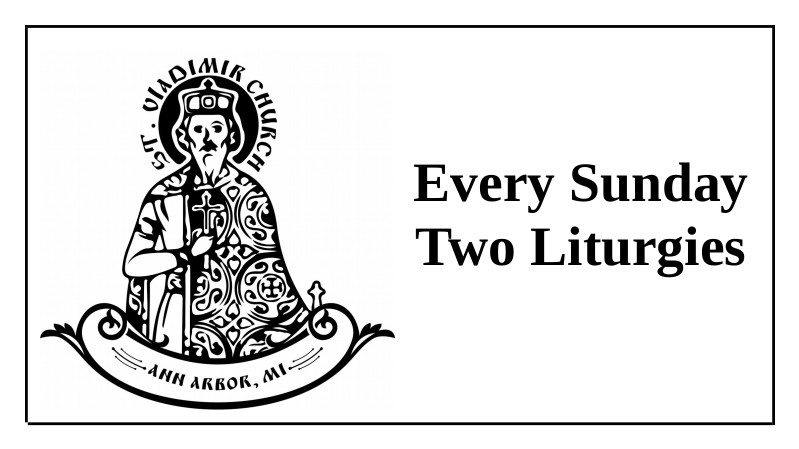 We have two Divine Liturgies every Sunday morning! The first is at 8:00 a.m. in the church and it is necessary to sign up for this. We will STRICTLY enforce the sign up – if you do not sign up you will not be allowed to enter. This is because there are people who are attending who are avoiding the larger Divine Service gatherings in the parish due to Covid concerns. Parish Council members will be on hand to enforce these guidelines. If you are not assigned to sing we ask that you not do so. The sign up sheet can be found here and will be open until 12:00 p.m. on Saturday, February 20 – no registrations will be allowed after that time:
SIGN UP FOR SUNDAY 8:00 A.M. LITURGY
As always, you will need to sanitize your hands before entering the church. Masks are required. Social distancing is required (spaces are clearly marked). The second Divine Liturgy is at 10:00 a.m. in the winter worship space as usual. No sign up is required, but hand sanitizing, masking, and social distancing are required.
Please join us as your personal schedule allows, and PLEASE DRESS WARMLY for Divine Services in the winter worship space!

view entry
( 561 views )