18/1/20, 06:00 AM
Posted by Fr. Gregory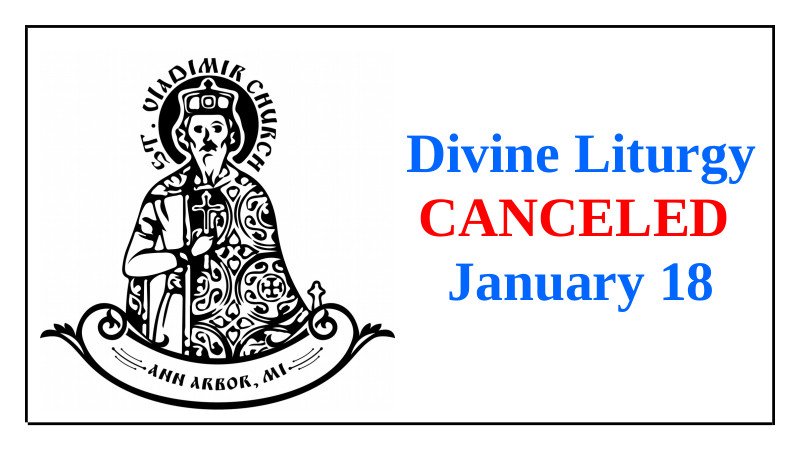 The snow has materialized as forecast so we will cancel the Divine Services this morning. There is every expectation that the snow will end mid-morning, so there should be ample time to clean the roads in time for Vigil tonight for the great feast of the Lord's Theophany. Please join us at 6:00 p.m. tonight for that service.
Tomorrow after the Divine Liturgy we will process to the "Jordan" and bless the waters according to the ancient practice of the Church. Divine Liturgy begins at 10:00 a.m. and we invite all to join us!
See you soon at St. Vladimir's!
Fr. Gregory

view entry
( 706 views )