23/1/19, 03:00 PM
Posted by Fr. Gregory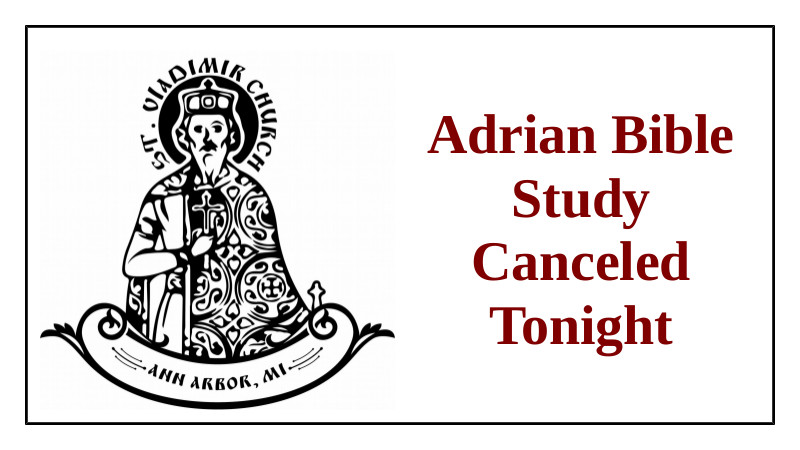 Tonight's Adrian Bible Study is canceled due to road conditions. Paved roads are passable and safe by and large, but unpaved roads are still unpassable at this hour, and freezing rain and snow is in the forecast.
Learn more about future Adrian Bible Studies here:
ADRIAN BIBLE STUDY
Like to start a Bible Study in your neighborhood? Please contact us at
info@stvladimiraami.org
or 734-475-4590.

view entry
( 1280 views )