28/11/19, 06:00 PM
Posted by Fr. Gregory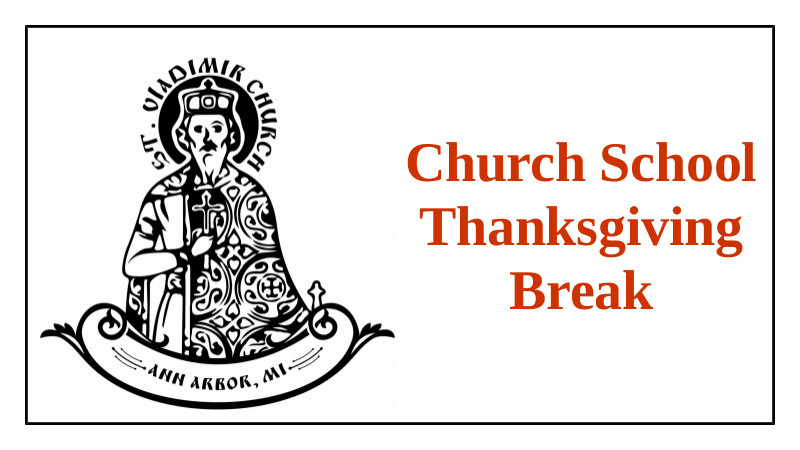 There is no Church School this Saturday due to the Thanksgiving break, but this is still a good time to register for Church School!
REGISTER HERE
SEE OUR CHURCH SCHOOL VIDEO HERE
We will meet next at St. Vladimir's on Saturday, December 7. SEE YOU THEN AND THERE!

view entry
( 2425 views )