25/10/21, 06:00 PM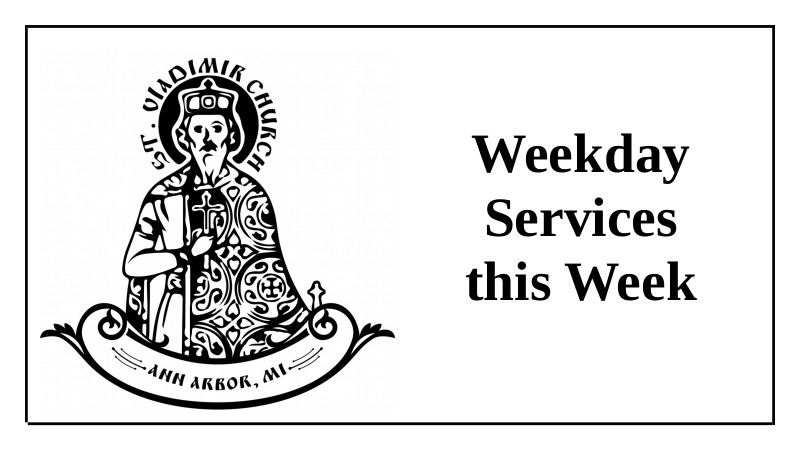 Please plan to join us for the feast of Martyr Nazarius & Company on Tuesday, October 26 at 6:00 p.m. for Evening Services and on Wednesday, October 27 at 8:00 a.m. for Divine Liturgy.
Following the Liturgy on Wednesday we will have our Pre-K catechism. More information and a sign up sheet can be found here:
WEDNESDAY CATECHISM
If you cannot come to the Evening Services or Liturgy please try to join us on one of our live streams:
Find STV Live Streams
As of August 20, 2021 we recommend (but do not mandate) masking for indoor activities.
Learn More: Martyr Nazarius & Company – English
Learn More: Martyr Nazarius & Company – Russian