25/8/21, 12:00 PM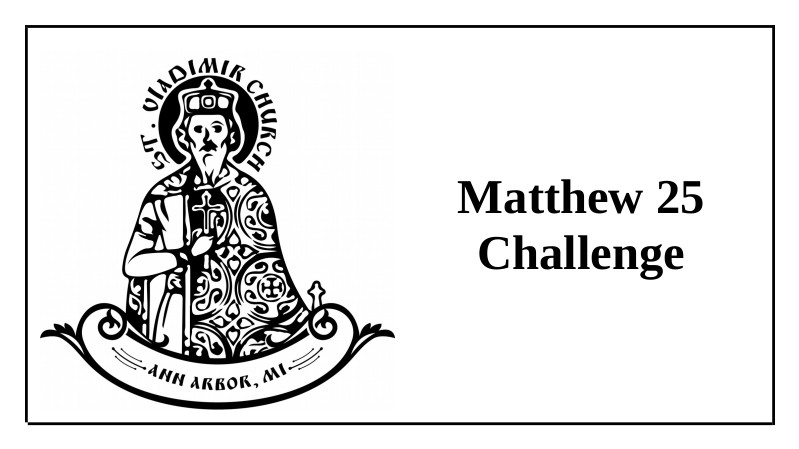 As part of St. Vladimir's continuing "Mathew 25 Challenge" we hereby announce: Dollar Donation Day! Please bring any spare change or cash for this special donation THIS SUNDAY, AUGUST 29TH to help aid the basic needs of the homeless in our Ann Arbor area through the Delonis Center, located downtown.
The Shelter Association of Washtenaw County at the Delonis Center provides temporary shelter and connections to services in a safe and caring environment and works with the community to allocate the necessary resources to meet the needs of people who are experiencing homelessness. We serve nearly 1200 adults experiencing homelessness each year. We serve nearly all of the individual adults experiencing homelessness in Washtenaw County. We are housed at the Robert J. Delonis Center in downtown Ann Arbor and we operate 24 hours, 365 days a year.
https://www.annarborshelter.org
Here is a list of items that your donation will help acquire (requested by the Center).
1. Travel Items- Shampoo, Conditioner, Soap, Deodorant, Chapstick
2. Rain Ponchos
3. Bug spray and Sunscreen
4. Underwear ( we currently need men's medium/large, Womens small and Large) around 50 pairs
5. Socks we could use a Varity of sizes and around 100 pairs