18/5/21, 06:00 AM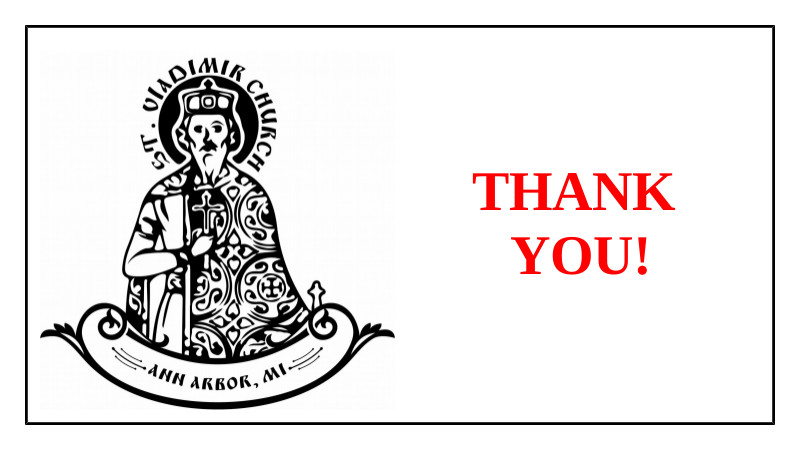 Thank you to all who made our parish annual meeting on Sunday, May 16 such a wonderful celebration of our parish family! We were able to ask questions and answers of those holding positions of leadership in our parish, we elected new leaders for the coming year, and we thanked those who have served our parish family in the past year. You can find the submitted reports and a link to a Google Doc here that will allow you to ask questions even though the meeting was completed yesterday:
ANNUAL MEETING 2021 MATERIALS
You can find a list of those elected to serve the parish in the coming year at this link:
ST. VLADIMIR PARISH COUNCIL PAGE
Thank you Lauren Rogers who served our parish family as Secretary this past year. With four growing children, a farm, and a full time job it is just not possible for Lauren to fulfill these duties in the coming year, and that is completely understandable. But we will miss her input on the parish council most certainly!