11/3/21, 06:00 AM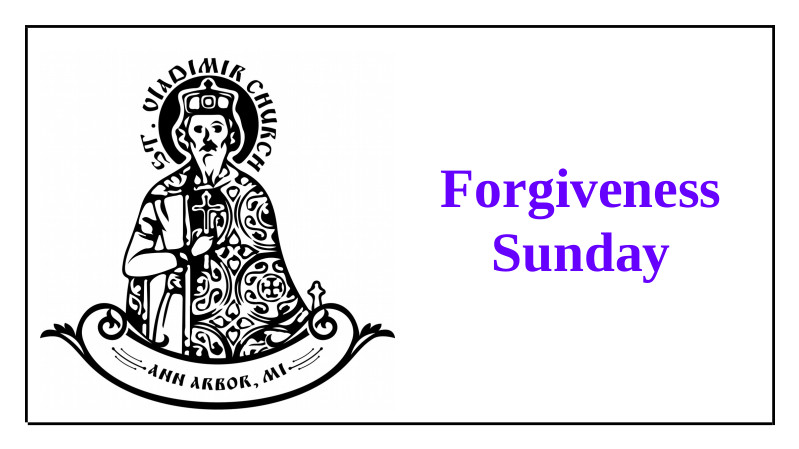 Forgiveness Sunday is this coming Sunday. There are lots of logistics to manage regarding Forgiveness Vespers itself, which is held immediately after the Divine Liturgy on this day. Here are the details – God willing this limited approach will only have to happen this one year!
1. Forgiveness Vespers will take place after each Divine Liturgy on Sunday, March 14, 2021
2. Generally we bow down, kiss, and embrace each other one at a time during the rite of Forgiveness. This year only we will prostrate ourselves in our own place in four directions led by the priest, each time saying "forgive me a sinner" and answering also "God forgives – forgive me a sinner". You are welcome to prostrate to the ground if you like, but please note that the cement floor in the winter worship space is likely to leave you dirty, no matter how well we clean it, and likely also damage your clothes.
3. After these group prostrations the choir will sing "Let God arise..." according to the tradition of the Church. All will remain in their places. When this hymn is complete the Vespers service will come to an end.
We thank all for their attention to this modified approach to Forgiveness Vespers for this year. May the merciful Lord forgive us all as we forgive each other, and bless us to enter into the holy days of Great Lent striving together as a parish family not against each other, but against our sins, our weaknesses, and our falls. If we support each other in our Great Lenten struggle, we can have great hope that this year's Pascha will be for us the most blessed we have ever experienced!