26/2/21, 06:00 PM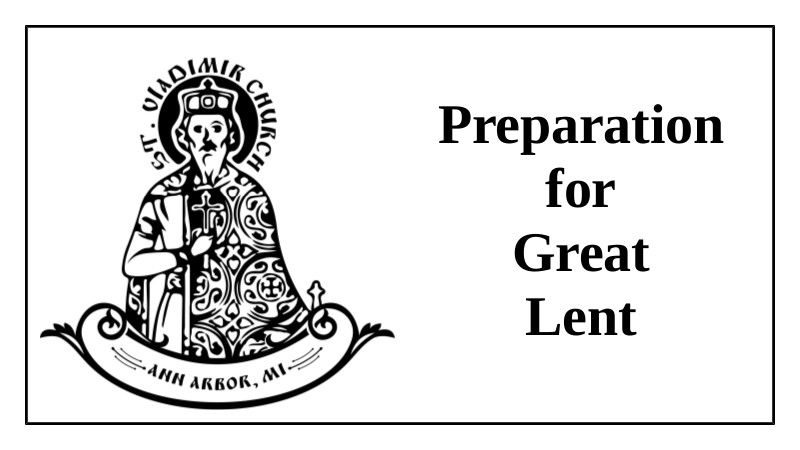 The 2021 Great Lenten schedule is available now at this link:
GREAT LENT 2021 SCHEDULE
On Wednesday evenings after the Presanctified Divine Liturgy Fr. Joseph will lead a book discussion on the book "Great Lent – Journey to Pascha" by Fr. Alexander Schmemann. Those who would like to participate in this discussion group are asked to email confirmation to
info@stvladimiraammi.org
not later than March 10, 2021. It is necessary to order the appropriate number of books, thus the need for a deadline.