21/1/20, 06:00 PM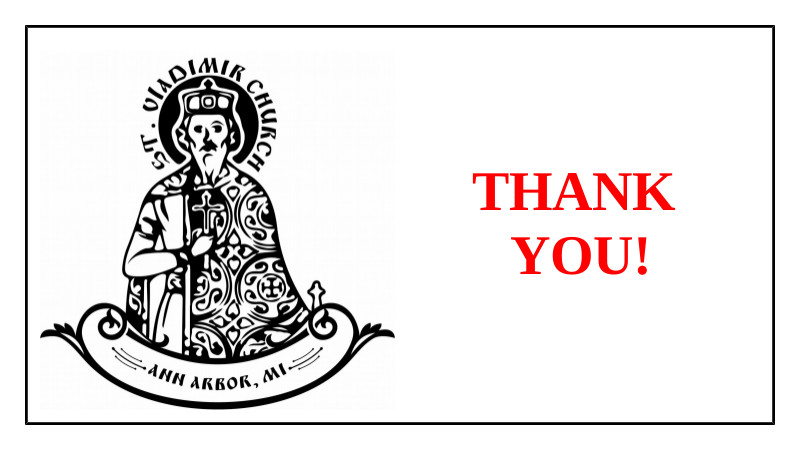 Thank you to everyone who worked so hard to make our Theophany at St. Vladimirís so wonderful! The Divine Services were beautiful, the blessing of the water on Sunday was just marvelous, the food was great, and so was everything else! Thank you to all who make this possible! Pictures of the feast are at this link:
THEOPHANY PICTURES
And there are lots of pictures and videos on our Facebook page:
STV FACEBOOK
Thank you to all, and congratulations with the Great Feast of the Theophany!