25/7/19, 06:00 PM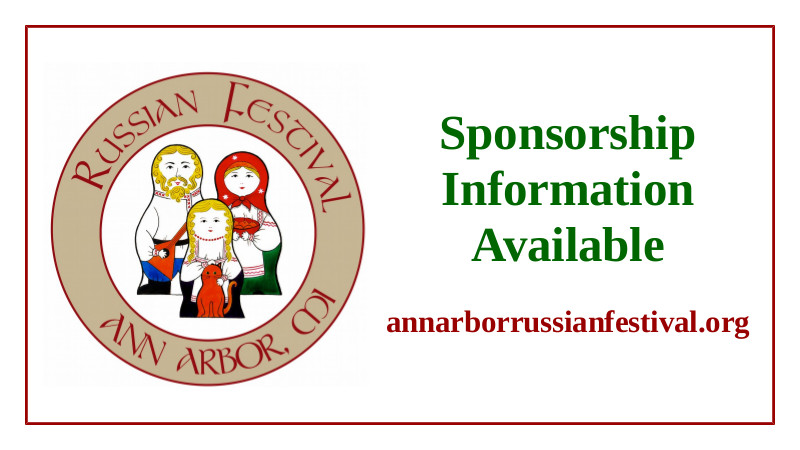 Please spread the word about festival sponsorships to your doctor, your dentist, your hair stylist, your dog groomer, your grass cutter, your water softener folks, etc., etc. YOU spend money (hundreds or thousands of dollars) at these businesses each year. Most of these businesses would be HAPPY to sponsor our festival since you have established a relationship already. The only way they will not sponsor the festival? If YOU donít ask! So ask! :) Share any or all of this information with them:
FESTIVAL SPONSORSHIP SOLICITATION LETTER 2019
FESTIVAL SPONSORSHIP FORM
FESTIVAL SPONSORSHIP 3-FOLD SPONSORSHIP FORM
FESTIVAL 2019 SPONSORSHIP DONATION SITE
The people you do business with canít find this information without you! Help them help our festival by asking them to sponsor the Russian Festival!