28/6/19, 06:00 AM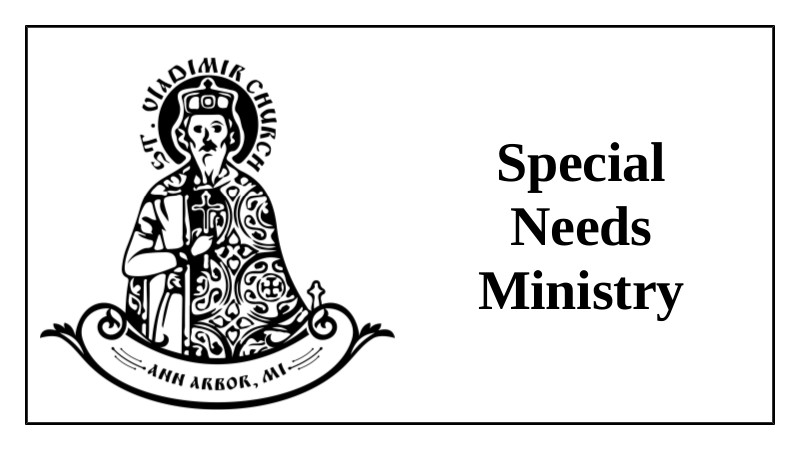 Inspired by the incredible work of Fr. Vladimir Klimzo in Russia, and with the understanding that here in American the vast majority (perhaps up to 80% according to some studies) of families with special needs children or adult children do not attend church – ALTHOUGH THEY WOULD LIKE TO – we have established a Special Needs Ministry at St. Vladimir's.
OUR FIRST CYCLE OF SERVICES OF THIS MINISTRY IS SLATED FOR TONIGHT AND TOMORROW!
Join us in providing a spiritual home for those seeking one, but struggling to connect with a parish family! Attend the services. Support those visiting. Help how you can. If we do our best, and we ask the Lord's blessing, we will do well.