24/6/19, 06:00 PM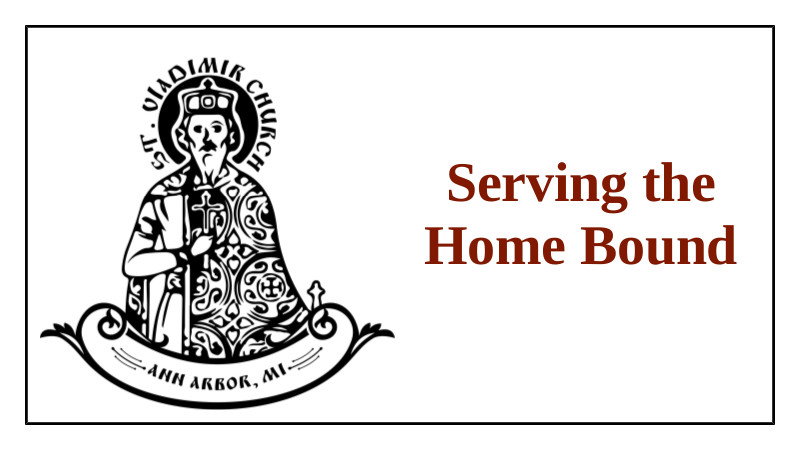 Please contact Fr. Gregory, Jack, any of our Parish Council members, or our Head Brother or Head Sister. WE WANT TO HELP! And we offer these free options to help you stay connected with St. Vladimir's - even if it is hard for you to get to church on your own:
+Home Visits
+Rides to Church
+Home Computer help to allow you to listen to the Divine Services live every Saturday night and Sunday morning
+Subscription to "Sunday Reading" via post
+Subscription to "Good News" via post
+Subscription to each weekend's Divine Services on CD
If you know someone who has trouble getting to church, but that person is unlikely to see this announcement, please reach out and share this information with him or her.