27/11/18, 06:00 AM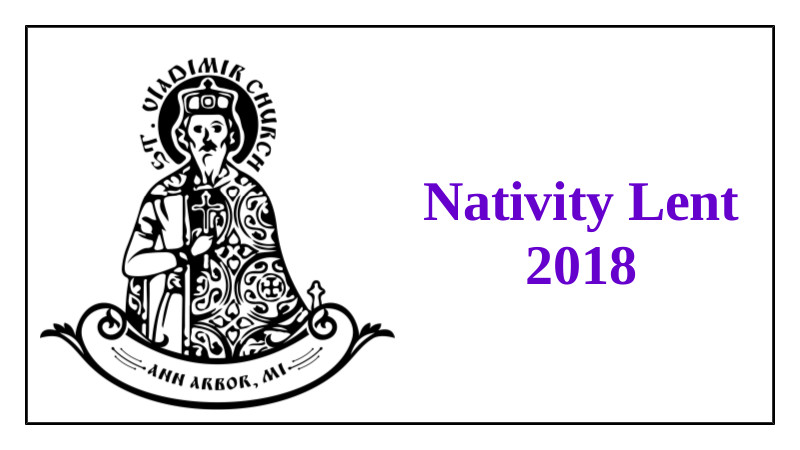 Please note that the yearly Lenten period in preparation for our Lord's Nativity begins on November 28. From this day until January 7 we do not partake of meat or dairy products. On many days during this lent fish is allowed. Please consult the parish schedule of services for details in this regard. Have questions about fasting? Never tried to follow the fast before? Please talk to Fr. Gregory for answers! "We abstain from meats that we might abstain from the passions..." writes St. John Chrysostom. Let us indeed use the fast for what it is – a tool to aid us in our spiritual struggle for salvation.
There will be Divine Services at least once during each week of the Nativity Fast OUTSIDE the usual Saturday/Sunday services this year. Sign up today to help with these services (sing, read, serve in the altar) here:
NATIVITY LENT EXTRA SERVICES SIGN UP
The dates we will hold Divine Liturgy during the week of the Nativity Fast (and evening services the evening before) are:
November 29 – MIDNIGHT LITURGY
December 1
December 4
December 7
December 12
December 19 – CHILDREN'S LITURGY
December 22 – MIDNIGHT LITURGY
December 28 – MIDNIGHT LITURGY
January 5
Please join us as your personal schedule allows! Make a special effort to attend at least some of the weekday Lenten services this Nativity Fast!