23/5/17, 06:00 PM
Posted by Fr. Gregory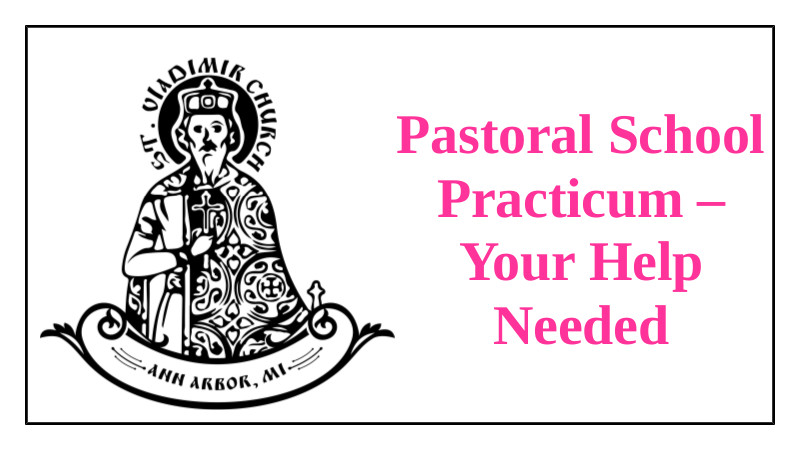 Please fill out the survey at the link below right now - before life pulls you away:
https://docs.google.com/forms/d/e/1FAIpQLSfC8BJkNWCeI_fIMf2V-OGsBUF5hluSwRzMXL0mGqaXHrbmbg/viewform?c=0&w=1
Refreshments will be served at the few meetings this practicum envisions. This is the final project of our Head Sister, Leta (Ksenia) Nikulshina, in her Catechist Training Program in the Pastoral School of the Diocese of Chicago & Mid-America (our diocesan seminary). Leta does SO MUCH for our parish - please take a few minutes now to help her finish this important educational endeavor!
Fr. Gregory

view entry
( 623 views )