1/2/18, 06:00 PM
Posted by Fr. Gregory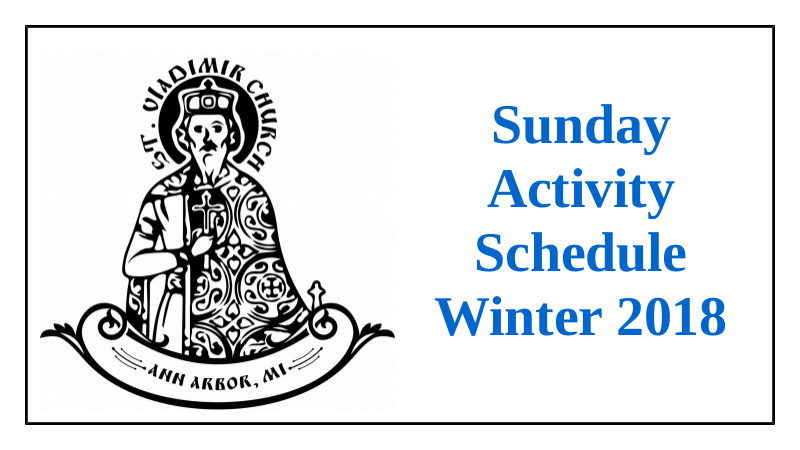 Please find the schedule of Sunday Activities at St. Vladimir's at the following link:
http://stvladimiraami.org/flyers/sunday ... hedule.pdf
Please note too that we will have a lecture each Sunday of Great Lent during the parish meal, as is our usual practice. Other activities scheduled for those days will be adjusted (usually later in the afternoon) accordingly.

view entry
( 791 views )