14/12/17, 06:00 PM
Posted by Fr. Gregory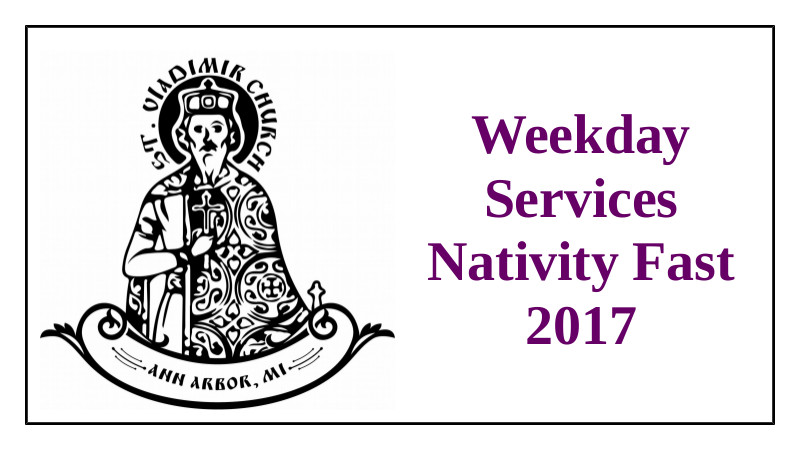 It is our parish practice to serve many of the Great Lenten services during the week, but we have never added extra services during Nativity Lent. Until this year! There will be Divine Services at least once during each week of the Nativity Fast OUTSIDE the usual Saturday/Sunday services this year. This is part of an effort within the Diocese of Chicago & Mid-America to serve Divine Liturgy at least once daily during the upcoming Nativity Fast. Sign up today to help with these services (sing, read, serve in the altar) here:
https://docs.google.com/spreadsheets/d/1IOZwEikNAjdaykb1t2ih7PlWY8AKEDwIoHlm_m7lTfw/edit?usp=sharing
We have highlighted the services in question in GREEN at the link above. The dates we will hold Divine Liturgy during the week of the Nativity Fast (and evening services the evening before) are:
December 1
December 7
December 12 - NEW
December 13
December 15 - CANCELED
December 22
December 29
January 4
Please join us as your personal schedule allows! Make a special effort to attend at least some of the weekday Lenten services this Nativity Fast!

view entry
( 957 views )