28/6/17, 11:00 AM
Posted by Fr. Gregory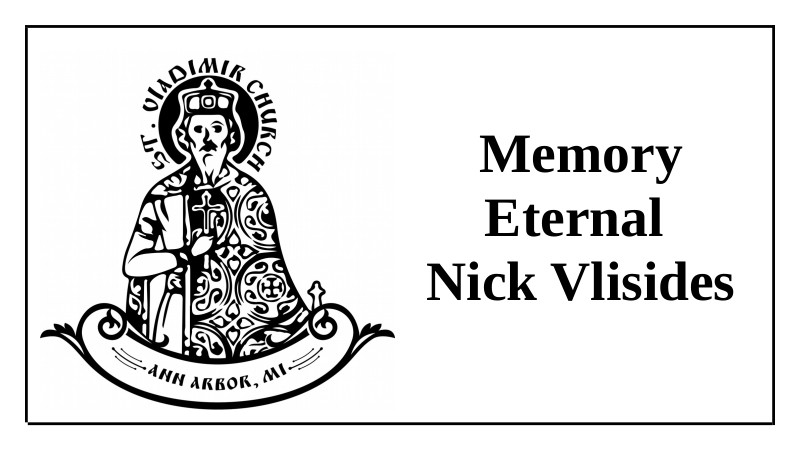 Alexander Challis, son of Michael and Natalia Challis, reposed in the Lord on Monday, June 26. Our deepest sympathies are with the family with the untimely death of their son and brother. Many of you remember Alex from the excursions he led us on every year at the Forest Hill Cemetery on Thomas Sunday, seeking out (and almost always finding) all the Orthodox Christian graves in the cemetery. Funeral arrangements are the following (from the St. Nicholas Greek Orthodox Church web site):
Beloved Brothers and Sisters in Christ,
We offer our love and condolences to Michael and Natalie Challis on the loss of their son, Alexander, and Peter Challis, on the loss of his brother today, Monday, June 26. Visitation for Alexander Challis will be at the Nie Family Funeral Home on Liberty and Wagner on Wednesday, June 28 from 7:00 pm – 9:00 pm with the Trisagion at 7:30 pm. The funeral will take place on Thursday, June 29 at 11:00 am at St. Nicholas/Ann Arbor. May his memory be eternal.
God Bless, Rev Father Nicolaos H. Kotsis
Please remember the newly-reposed servant of God Alexander in your prayers and participate in the funeral Divine Services are you are able!

view entry
( 824 views )