11/4/18, 06:00 PM
Posted by Fr. Gregory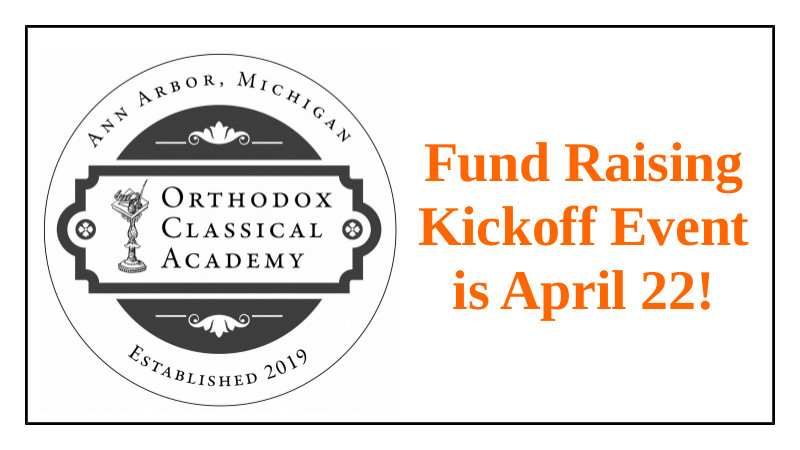 Please join us for the kickoff fund raiser for our parish day school, the Ann Arbor Orthodox Classical Academy! The fund raiser is set for April 22, 2018 at St. Nicholas Greek Orthodox Church.
Tickets for the event (and donations towards this effort) can be purchased at this link:
https://stvladimiraami.networkforgood.com/events/6200-ann-arbor-orthodox-classical-academy-fund-raising-kickoff
A flyer to share (and please do share it!) can be found at this link:
http://stvladimiraami.org/flyers/aaocaf ... -22-18.pdf
Classes begin in the Fall of 2019 - help us to make that a reality by supporting our efforts!

view entry
( 1181 views )