23/11/17, 06:00 PM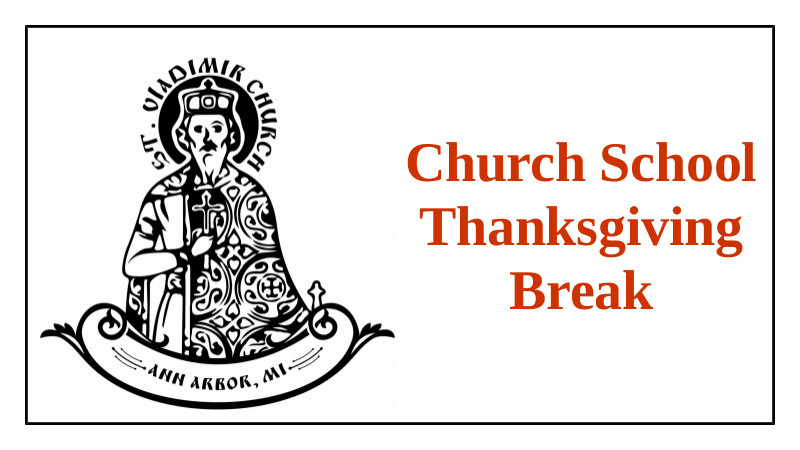 There is no Church School this Saturday due to the Thanksgiving break, but this is still a good time to register for Church School!
Register at this link:
https://goo.gl/forms/2kjtgO3vzh8KK0F62
See our Church School video here:
https://youtu.be/vspDTcLQvOo
NEXT SATURDAY (December 2, 2017) Church School will be held at Dormition convent as part of our Church School pilgrimage.
We will meet next at St. Vladimir's on Saturday, December 9.